Automatic Book Sewing Machine
SMYTH FF-70 4D is the new automatic book sewing machine specifically designed to produce high quality sewn books, combining easy use and moderate investment.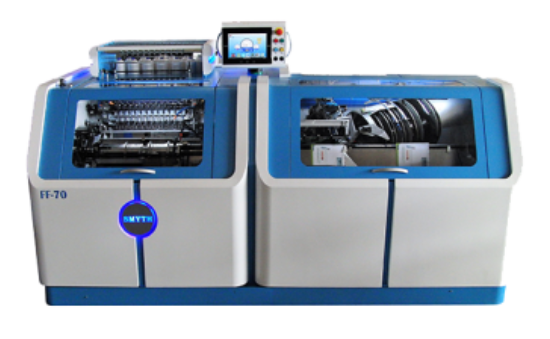 KAYM 115 PLS II PAPER CUTTER
English and Arabic Language Options • Pneumatic (Air Cushioned) Table (easy movement) • Chrome Plated Table (stainless surface) • Table Lighting • Cutting Laser Line • Three Phase (380V / 50Hz) Electrical System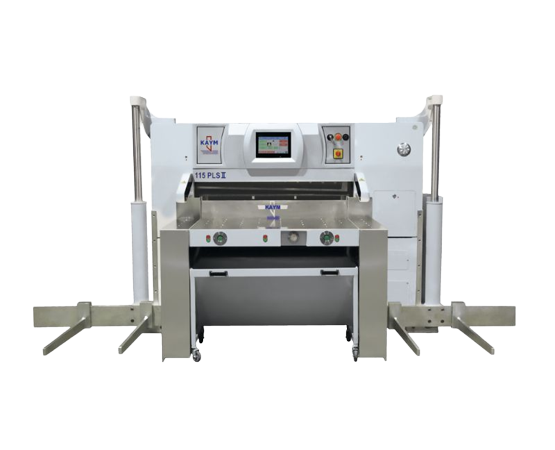 NEXT GENERATION BOOK BINDER WITH CONNECTED FEATURES.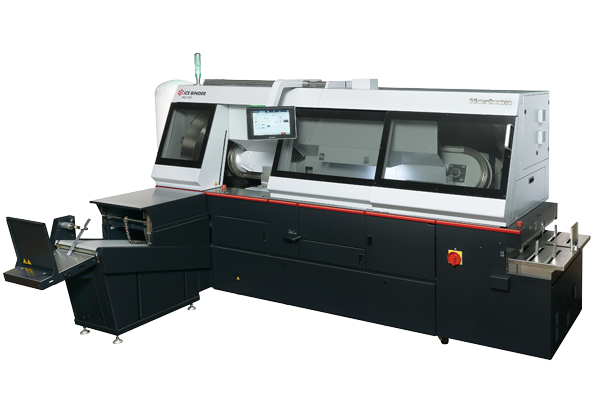 Digital Spot UV coater DDC-810 is Duplo' s newly innovated product by using accumulated paper handling technology including inkjet press. To meet demand of spot UV coating from the market, DDC-810 provides compact and user friendly.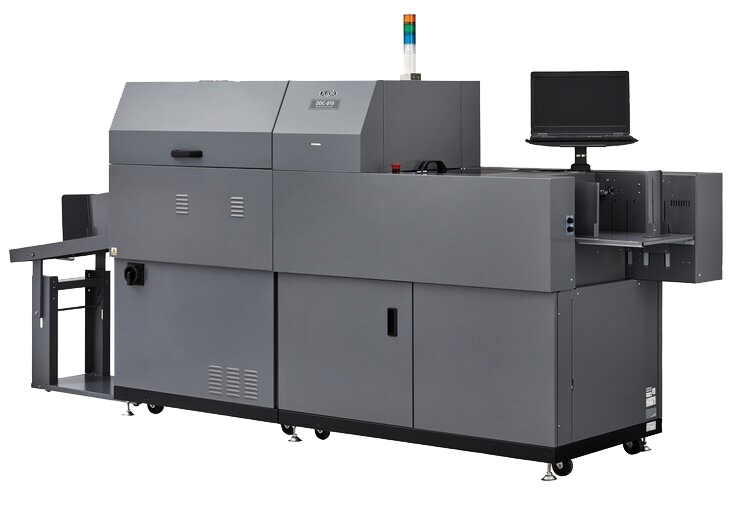 Three-side trimer
iCE TRIMMER
HIGH QUALITY – Accurate and clean cuts are achieved with precision automation and new features such as auto book thickness measuring and table angle adjustment.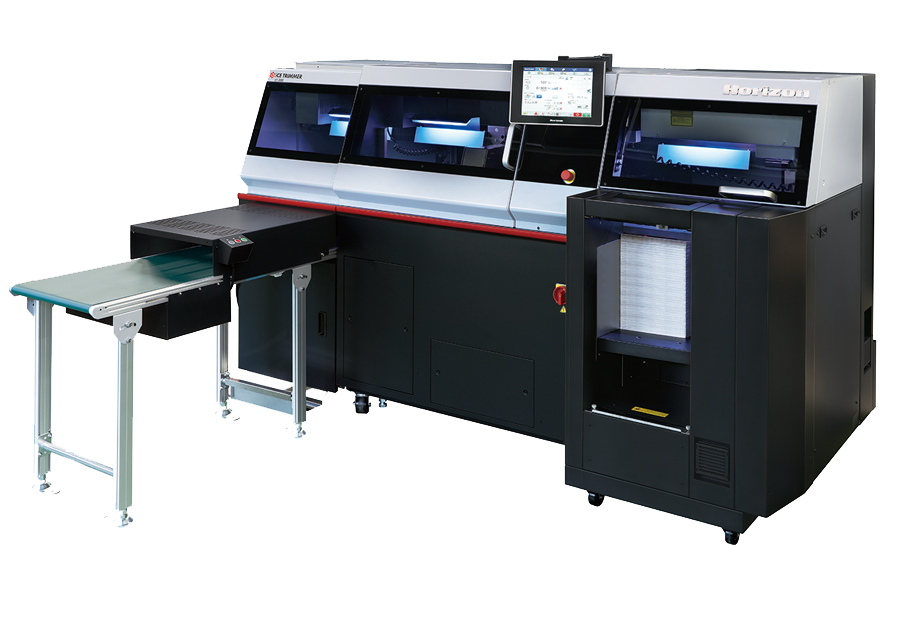 Computerized Cross Folder
The AFC-74 series B1-format folder is the newest in Horizon's expanding line-up of quality-engineered folders that combines simple operation, quick changeover, high production speed, and superior fold quality.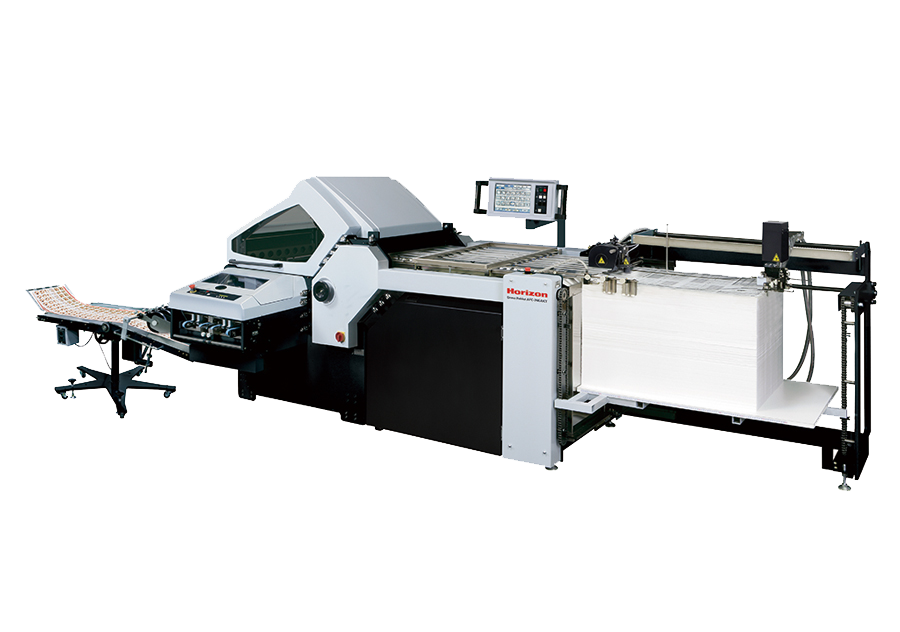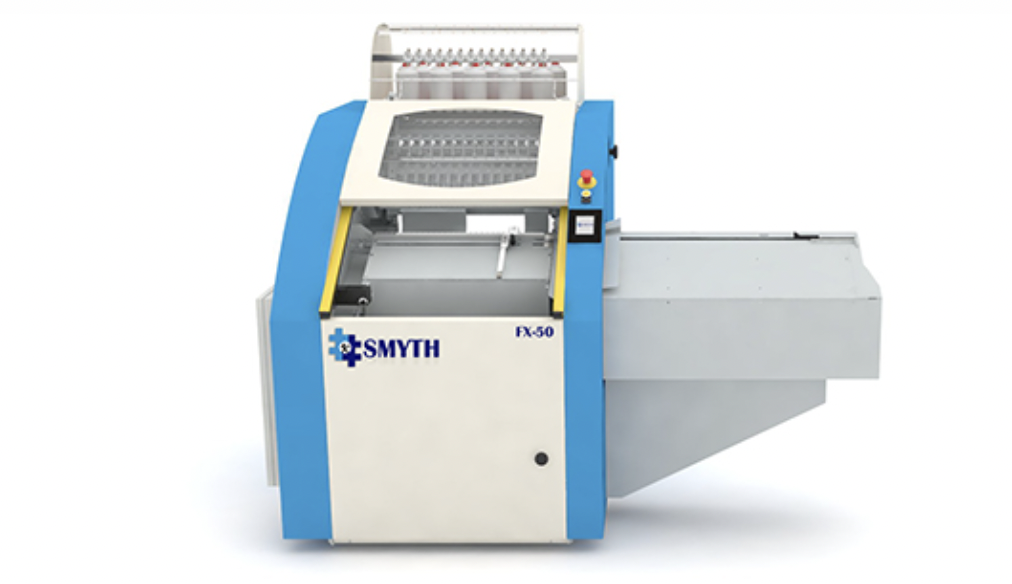 Moitri Trade International