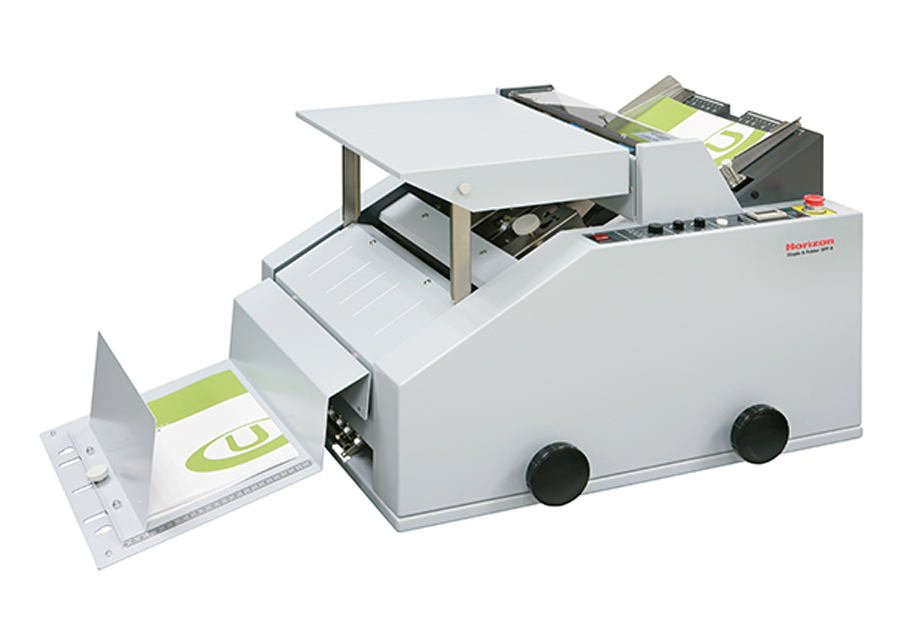 The Compact Desktop Bookletmaker that saves money and time by increasing the efficiency of your book binding operation.
Multiple Functions – Bookletmaking, Side-stapling, Corner-stapling and Fold can be selected.
Easy to Operate – Even a non-skilled operator can staple and fold with fail-safe and simple operation.
Staple Monitor – When the staple becomes empty or jammed, operation stops immediately.
Flat and Neat Stapling Finish – The SPF-8 is equipped with the staple unit that produces completely flat stapling.
Perfect for Short-Run Operation – TThe SPF-8 is the perfect machine for short run job or sample preparation.
A simple entry level Bookletmaker with a space saving table top design. It is easy to set up and operate, and will handle books up to 40 pages (10 sheets) depending on paper weight. Automatic paper centering with adjustable paper guides for different book sizes. Dual fold rollers and movable dual staple heads. Hand lever > operates both staple heads and is reversed to fold and eject finished book between the fold rollers. Great for school or churches.