Digital UV Coating Machine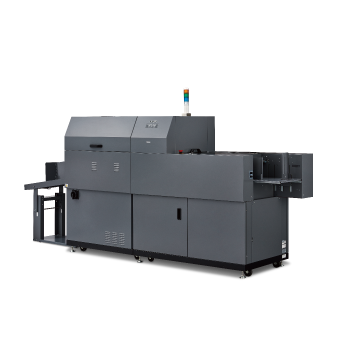 Digital Spot UV Coater | DDC-810
Digital Spot UV coater DDC-810 is Duplo' s newly innovated product by using accumulated paper handling technology including inkjet press. To meet demand of spot UV coating from the market, DDC-810 provides compact and user friendly. It is compact size but achieves precise valued UV coating by incredible CCD reading system and inkjet control.
Digital Spot UV Coater | DDC-8000
In-line foil processing (optional) is now possible, expanding the possibilities for accurate digital spot UV printing. With Spot UV printing and foil processing with a three-dimensional effect, you can realize a more luxurious print sheet. In addition, it supports B2 size paper and can propose spot UV printing + foil processing solutions for the packaging industry.